Catalyze a Life of Prayer
What is a Daily Prayer Rhythm?
Since ancient times, the people of God have given themselves to fixed-hour prayer, stopping throughout the day to turn their attention to God. We see this in the life of Daniel, David, Jesus, and Peter.
"…[Daniel] went home and knelt down as usual in his upstairs room, with its windows open toward Jerusalem. He prayed three times a day, just as he had always done, giving thanks to his God." – Daniel 6:10
A Daily Prayer Rhythm allows us to resist a noise-filled, distracted lifestyle and remember that all of life is lived in the Presence of God.
Individually, we are giving ourselves to three windows of prayer every day – morning, midday, and evening. Once a week, we will make space to pray with others. Once a month, we will catalyze our prayer life in our all-new Prayer Room.
MORNING PRAYER
Be with Jesus // Look In
Start each day with Jesus through devotional prayer. Commit to Scripture before screens and learn to receive the Father's love before your day begins.
MIDDAY PRAYER
Pray for the Lost // Look Out
Pause in the middle of your day to turn your attention to those who are lost or estranged from God. Make a list of 3 people and commit to pray for them throughout the year.
EVENING PRAYER
Reflect in Gratitude // Look Up
End each day with gratitude. Whether around the dinner table or before you go to bed, reflect on your day to become aware of God's love in big and small ways.
Apps to Cultivate Your Prayer Life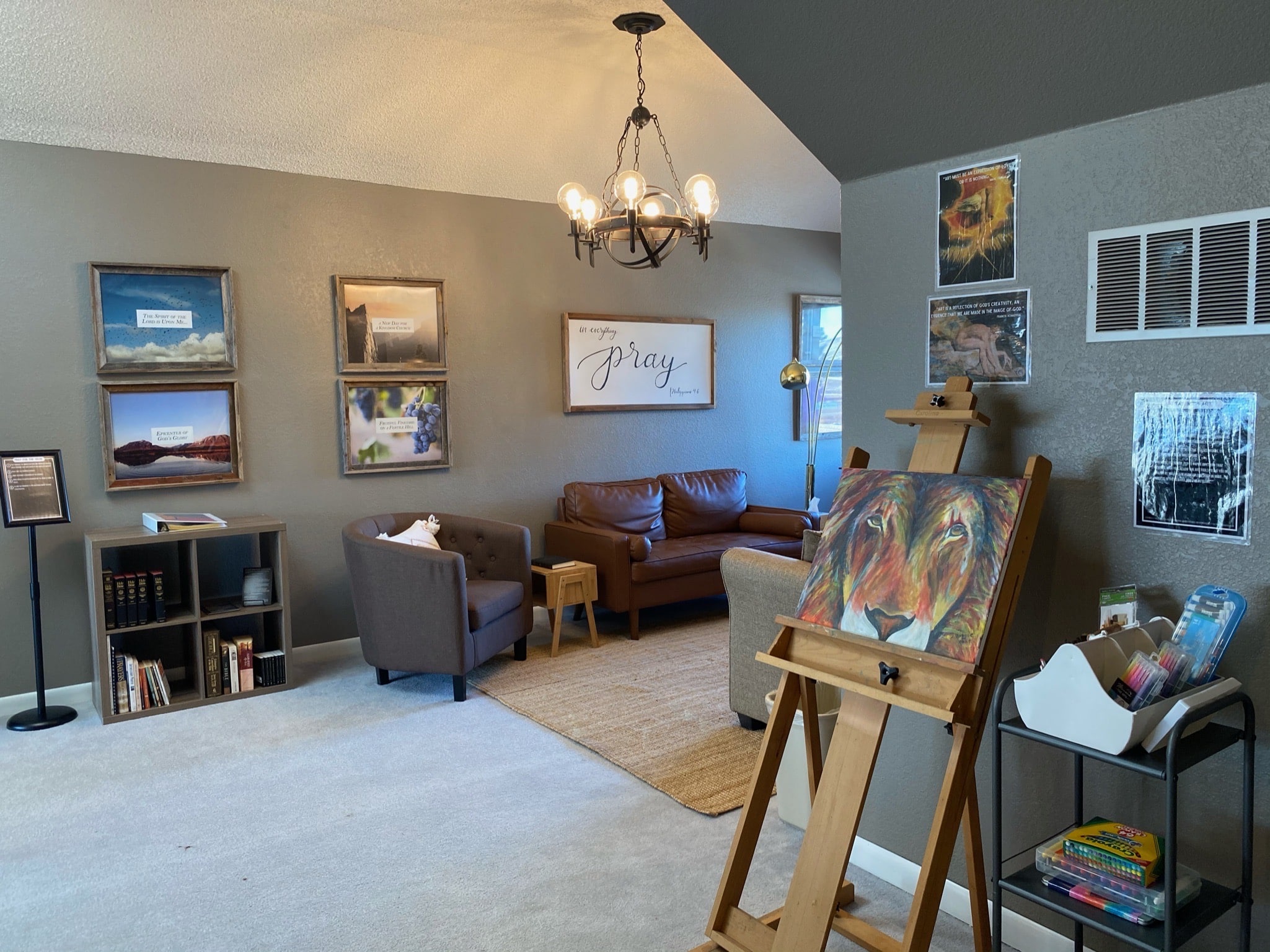 The Prayer Room is home to 30 carefully curated interactive prayer engagement invitations specially crafted to resource individuals or small groups in prayer. Located othe third floor of the Lookout.