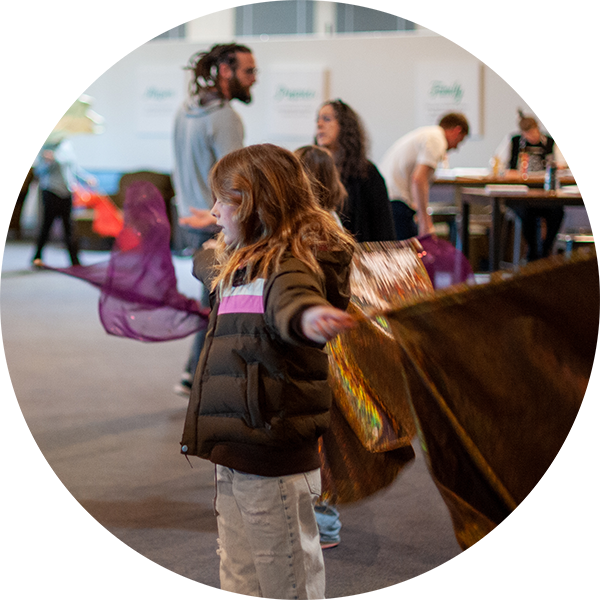 Lookout Kids is open every Sunday morning at 10 am with check-in beginning at 9:45 am and ending at 10:10 am.
Lookout Kids is more than childcare. We've designed an environment for your child to experience the love of God and become disciples of Jesus. We teach from the Bible about who God is, who each beautiful child is in Jesus, and how we are all made to be a part of the Church together-young ones to mature ones. We desire to partner with you in your child's spiritual upbringing.
What is check in process for my child?
As a first time family, check in will take a few extra minutes. A check-in host will gather your child's information and enter it into our system. This can be done in person upon arrival or you can save some time by pre-registering online. At the check in window you will receive a name tag for your child with a secure alpha-numeric pick up code. This pick up code also allows us to contact families during the service if necessary. The check-in host will guide you and your child to the right classroom.
What safety precautions are in place?
All of our adult volunteers and teachers are federally background-checked and trained. Additionally, upon check-in each child is given a tag with a unique code. Children are not permitted to leave until a parent or guardian with the matching check-in code arrives. Our classrooms are staffed with a minimum of two trained caregivers per room.
What about babies & nursing mothers?
We have a "crying babies room" and "nursing mother's room" located in the back of the Main Auditorium with a live audio feed so you can participate in the main gathering.
Want to save time in the check-in line? Pre-register your children now.